MATHS LAB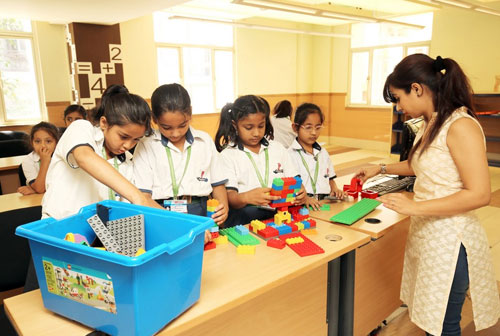 In order to make Mathematics learning both meaningful and enjoyable, we have introduced Math Lab activities on a regular basis. Beautiful charts, models, puzzles have been displayed everywhere in the Lab. In order that various mathematical concepts become very clear and strongly embedded in the young minds, different kinds of problems, games, and puzzles are also available. Children have an easy access to the required materials required to carry out the activities. The outcome of their participation is very satisfactory and can be seen in the form of their beautiful files and projects.
SCIENCE LAB
The Science Laboratory provides a platform for students of SVPS Etawah to practically perform the activities and get convinced about the laws and theories of the living as well as non-living world. The students till class VIII are taken to General Science Laboratories. And each student gets to perform activity on his/her own, under the guidance of the concerned teacher and the Laboratory Assistant. The students are then asked to relate the various phenomenon and occurrences they see at home and outside to what they have learnt, be it the concept of latent heat, neutralization reactions, or conditions for growth of microbes.
COMPUTER LAB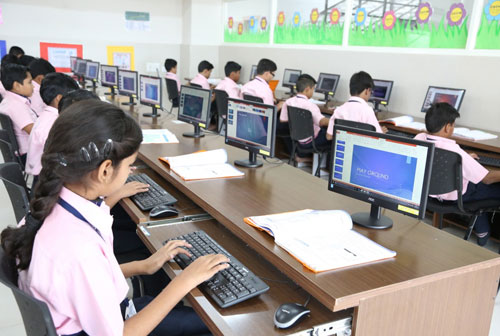 There are two computer labs powered with Core i5 Processor CPU's, with Internet facility. The method of education comprising of classroom theory and hands on lab experience provide the children necessary knowledge and motivation to do more. The students have free access to the systems and are encouraged to exploit the system resources and in this, highly experienced and talented computer teachers support them. One resource room with computer and internet facilities is being used exclusively by the students.